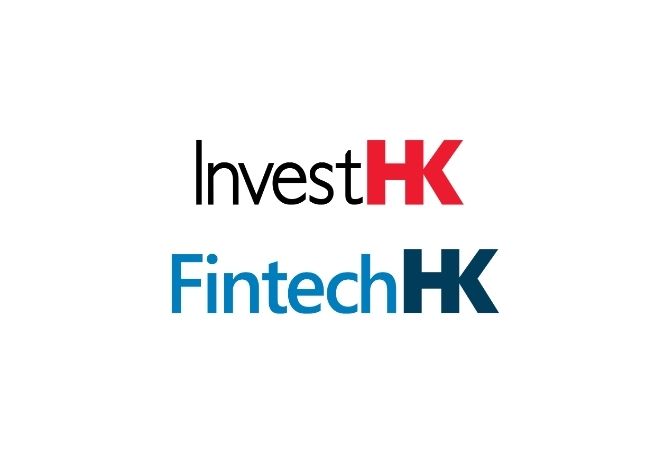 Fact Sheet: Hong Kong Fintech Landscape
A Diverse, Resilient, and Dynamic International Fintech Hub
Hong Kong is an international fintech hub characterised by a diverse, resilient, and dynamic landscape. Although a relatively small city, it punches above its weight as one of the most productive markets for fintech start-ups to rapidly scale-up. Throughout the COVID-19 pandemic, the Hong Kong fintech sector bucked the global trend as companies continued to grow, raise capital and hire.
Home to over 600 fintech companies and start-ups, Hong Kong is one of the top cities globally for start-ups to rapidly scale-up. It is home to 8 unicorn companies (start-ups valued over US$1bn), and to 3 of the KPMG FinTech 100. Examples of Hong Kong's fintech unicorns include Airwallex, a cross-border payment service provider; TNG, a fintech company; and WeLab, an online financial company.
Hong Kong has one of the highest consumer fintech adoption rates in the world, ranking above markets including France, USA and Japan. It also has a high B2B adoption rate of fintech with 66% of fintech companies focusing on the B2B market. The city also serves as a platform to mainland China, the world's top consumer market for fintech, with 51% of companies operating or plan to expand in the Greater Bay Area.
The Hong Kong Stock Exchange has been the world's top IPO market seven of the last 12 years and an increasingly popular choice for Asia's fintech companies thanks in part to highly attractive listing rules designed for tech companies.
In 2021, Hong Kong ranked in the top ten of the world's top technology innovation hubs outside Silicon Valley over the next four years. In 2019 to 2020, the city ranks in the top 10 "fintech locations of the future" for economic potential and FDI performance.
2021 Annual Startup Survey conducted by InvestHK showed that Hong Kong's start-up scene remained vibrant, with the number of start-ups increasing by 68.5 per cent from 2017 to 3,755.
This spans across different business sectors, such as financial technology.
Stable, world-class regulatory regime with attractive sandboxes and initiatives to pioneer fintech development in emerging areas. No exchange controls or restrictions on capital inflows and outflows make Hong Kong one of the freest markets for fintech companies to grow and expand cross-border operations.
Start-ups also benefit from a low and simple tax structure, as well as a variety of generous government support, funding, and subsidy schemes. This includes the FAST talent scheme, providing salary subsidies to create 1,000 fintech jobs in the city.
Smooth immigration for overseas talent and targeted initiatives to boost local talent. This includes TechTAS which fast-tracks entry for overseas and mainland Chinese R&D talent. To boost the local talent pool, six local universities have also rolled out dedicated fintech degrees with attractive study subsidies, while the HKMA has a Fintech Career Accelerator Scheme.
Hong Kong has attracted US $89 million through fintech investments so far in Q2 2021 – an increase of 29% YoY. (Accenture)
In recent years, Hong Kong's regulators have been ramping up efforts to attract FinTech investments into the market, and financial services in Hong Kong are more open to FinTech adoption, resulting in 35% to 56% of banks consider FinTech as an opportunity, and 86% of the incumbent banks are progressively integrating fintech applications across all types of financial services, according to a report by the Hong Kong Monetary Authority (HKMA).
The GBA Wealth Management Connect Scheme facilitates cross-boundary wealth management within the GBA, an open and economically vibrant region with a population of over 86 million and a combined GDP of USD 1.67 trillion (2020). While promoting the organic growth of our local wealth management market, it will drive the development of the entire financial services value chain,
encompassing product development, distribution, asset management and related professional and support services.
In February 2021, the Hong Kong Monetary Authority (HKMA), together with the Bank of Thailand (BOT), the Central Bank of the United Arab Emirates (CBUAE) and the Digital Currency Institute of the People's Bank of China (PBC DCI), announced the participation of the CBUAE and the PBC DCI in the second phase of Project Inthanon-LionRock. This project initiated by the HKMA
and the BOT aims to study the application of central bank digital currency in cross-border payments. This joint effort is strongly supported by the Bank for International Settlements Innovation Hub Centre in Hong Kong and has been renamed as the "Multiple Central Bank Digital Currency (m-CBDC) Bridge". In September 2021, they published a report, titled "Inthanon-LionRock to mBridge: Building a multi CBDC platform for international payments", to deliver the
interim findings of the Multiple Central Bank Digital Currency Bridge (mBridge) project.
In October 2021, HKMA released a technical whitepaper on retail central bank digital currency(CBDC), titled "e-HKD: A technical perspective" (the Whitepaper). This Whitepaper is the first among similar papers published by central banks to unveil a technical architecture that includes a ground breaking privacy preservation arrangement that allows transaction traceability in a
privacy-amicable manner.
In June 2021, the Hong Kong Monetary Authority (HKMA) announced the "Fintech 2025" strategy
to encourage the financial sector to adopt technology by 2025, and to promote the provision of
fair and efficient financial services for the benefit of Hong Kong citizens and the economy. The
focus areas include:

All banks go fintech by fully digitizing operations
Future-proofing Hong Kong for Central Bank Digital Currencies (CBDCs) by increasing Hong Kong's readiness in issuing CBDCs at both wholesale and retail levels
Creating the next-generation data infrastructure by enhancing the city's existing data infrastructure and building new ones
Expanding the fintech-savvy workforce by collaborating with various strategic partners to groom all-round fintech talent
Nurturing the ecosystem with funding and policies by setting up a new Fintech Cross-Agency Co-ordination Group and various industry key players to formulate supportive policies for the Hong Kong fintech ecosystem

In the 2021 – 2022 Policy address, key initiatives announced include the promotion of cross-border fintech and proactive exploration with Mainland China about the formation of a one-stop sandbox network to facilitate financial institutions and information and technology companies from Guangdong, Hong Kong and Macao to test cross-border fintech applications.
Diversity of FinTech Companies
A unique feature of Hong Kong is its highly diverse range of fintech companies operating in sectors including virtual banking, insurance technology, asset management, robo-advisory, blockchain, digital trading, payments, and cybersecurity.
Fintech Enterprise Solutions and CreditTech are the 2 fastest growing categories in 2021, followed by RegTech and InsurTech.
The fintech companies in 2021 are from a broad range of sectors including WealthTech (19%); payments and remittance (13%); fintech enterprise solutions (12%); digital assets (10%); InsurTech (8%); blockchain application (7%); compliance & RegTech (6%).
Fintech companies benefit from being in close proximity to the world's largest financial institutions across banking, insurance, asset management and payments. 78 of the world's top 100 banks call Hong Kong home.
Virtual Banking - In 2019, the HK Monetary Authority (HKMA) has issued 8 virtual banking licenses.
Insurance - Since 2018, the HK Insurance Authority (HKIA) has issued virtual insurance to four
insurtech companies.
One of The Richest Fintech Ecosystems in Asia
Hong Kong has one of Asia's richest ecosystem of public and private organisations to accelerate, invest and support fintech companies. Some of the key organisations supporting fintech companies include:
Strong Funding Landscape
Hong Kong has a rich and diverse funding landscape. This includes both government backed and private funding for smaller start-ups; private equity and venture funding for scale-ups, and one of the world's top IPO markets.
Government Funding – As of January 2021, the Hong Kong government provides 47 grants for enterprises and organizations in different sectors. In the 2018/2019 budget, the HK government set aside HK$500 million for the development of financial services over the next five years. Additionally, the government has allocated more than HK$99.4 billion since 2017 to support the development of innovation and technology. This included a HK$10 billion infusion into the Innovation and Technology Fund, to introduce various new initiatives and promote R&D.
On 2 July 2020, the government launched the FinTech Anti-epidemic Scheme for Talent Development (FAST) scheme, and specifically targeting 1,000 fintech jobs. Successful applicants will receive HK$10,000 per month as a salary subsidy for a maximum of 12 months. The total funding involved may amount to HK$120 million.
From April 2020 onwards, the Government has enhanced the Technology Voucher Programme to promote the wider use of technological services and solutions among local enterprises for increasing their productivity or upgrading and transforming business processes. The Government's funding ratio will increase from the current level of two-thirds to three-fourths, and the funding ceiling from HK$400,000 to HK$600,000. As of November 2020, the number of approved projects has reached 3,060, involving a total of HK$476 million funding.
On 6 January 2021, the Financial Services and the Treasury Bureau (FSTB) announced the launch of the Fintech Proof-of-Concept Subsidy Scheme (PoC Scheme). The PoC Scheme aims to encourage traditional financial institutions to partner with fintech companies to conduct PoC projects on innovative financial services products. The Government has earmarked HK$10 million for the scheme. Each approved PoC project will be provided a maximum direct one-off grant of up to HK$100,000 and select projects with greater complexity and broader usage may receive a grant of up to HK$150,000.
In 2020-21 Budget Speech, the Financial Secretary announced that he would use part of the Future Fund to establish a new portfolio, named "Hong Kong Growth Portfolio", to make strategic investments in projects with a Hong Kong nexus. The objectives are to reinforce Hong Kong's status as a financial, commercial and innovation centre, and raise the productivity and
competitiveness of Hong Kong in the long run.
Private Funding – Hong Kong has the 2nd largest fund pool in Asia Pacific in 2020, behind Mainland China. Between 2016 and 2020, the average fund size in Hong Kong's private equity and venture capital sectors was US $ 862.95 million and US $126.83 million respectively, comparing to US $219.21 million and US $68.14 in Singapore. The average deal size in early and
expansion stage is also higher in Hong Kong than Singapore. In 2020, the top five HK start-ups by venture funding alone raised over US $845 million.
This is set to be further boosted by new fund structures, including new planned legislation on the establishment of a limited partnership regime which meets the operational needs of funds, to encourage more private equity funds in Hong Kong. In the 2020-21 Budget, the government also announced plans to provide tax concessions for carried interest issued by private equity funds.
IPO - Hong Kong's IPO market was the world's largest in 2019, the seventh time in 12 years, securing a total of 183 company listings raised US $40.53 billion in total.
Emerging Fintech Innovation
Blockchain Stock Settlement – The HK Stock Exchange teamed up with Digital Asset to build a blockchain platform for post-trade allocation and processing of northbound transactions. HKEX has been testing a prototype system for Stock Connect using Digital Asset's platform and smart contract modelling language in an effort to accelerate the post-trade process and reduce settlement. Stock Connect is a collaboration between HKEX and the Shanghai and Shenzhen stock exchanges, which lets international and mainland Chinese investors trade in each other's markets through their home exchanges' platforms. In November 2019, the Securities and Futures Commission (SFC) set out a new regulatory framework for virtual asset trading platforms, platforms which operate in Hong Kong and offer trading of at least one security token (Note 2) may now apply to be licensed by the SFC.
Trade Finance - The trade finance platform, eTradeConnect, is a large-scale multi-bank blockchain project in Hong Kong by a consortium of twelve member banks. eTradeConnect aims to improve overall trade efficiency, reduce risks and fraud by digitising trade documents and automating trade finance processes.
Faster Payments System - Faster Payment System (FPS) was launched in September 2018. FPS operates on a round-the-clock basis and connects banks and stored value facility (SVF) operators on the same platform. As at end January 2020, FPS has processed over 55.6 million transactions involving an aggregate amount of over HK$1 trillion.
QR Code Payments - The HKMA also announced the Common QR Code Standard for Retail Payments in Hong Kong together with the launch of an associated mobile application tool for converting multiple QR codes from different payment service providers into a single, combined QR code. This would facilitate merchants in using a single QR code to accept different payment
schemes, thereby promote the adoption of QR code payments in Hong Kong.
Sandboxes - Hong Kong has three sandboxes for the banking, insurance and securities sectors to help promote the development of mainland fintech companies in Hong Kong. As at the end of January 2020, 110 new technology products have been tested in the FSS. Separately, banks have collaborated with tech firms in 73 trials. Usage of the FSS as of the end of April 2021:
| | |
| --- | --- |
| Technology involved | Number of pilot trials |
| Biometric authentication | 8 |
| Soft tokens | 5 |
| Chatbots | 3 |
| Distributed ledger technologies | 7 |
| Application programming interface (API) services | 15 |
| RegTech | 105 |
| Mobile application enhancements | 15 |
| Others | 56 |
| Total | 214 |
About InvestHK
Invest Hong Kong (InvestHK) is the Hong Kong Special Administrative Region (HKSAR) Government Department responsible for Foreign Direct Investment. It has set up a dedicated fintech team in Hong Kong with correspondents elsewhere located in Guangdong-Hong Kong-Macao Greater Bay Area, London and San Francisco.
It aims at attracting worldwide top innovative fintech enterprises, start-up entrepreneurs, investors and other stakeholders to expand and scale their business via Hong Kong to mainland China, Asia and beyond. For more information, please visit www.hongkong-fintech.hk.
Hong Kong FinTech Week 2021 (1 – 5 Nov), organised by the Financial Services and the Treasury Bureau, and InvestHK, and co-organised by Hong Kong Monetary Authority, Insurance Authority and Securities and Futures Commission, is Asia's global financial technology event for scaling new heights. It is expected to attract more than 17,000 attendees and over 1 million views; host over 250 speakers, 400 exhibitors, and 30 delegations from over 100 economies; and
have over 800 media coverages. The week-long event featured multi-track conferences with prominent speakers, the Global Fast Track Programme, exhibitions, deal floors, networking events and demo shows, etc. Please visit www.fintechweek.hk to receive updates on Hong Kong
FinTech Week 2021.