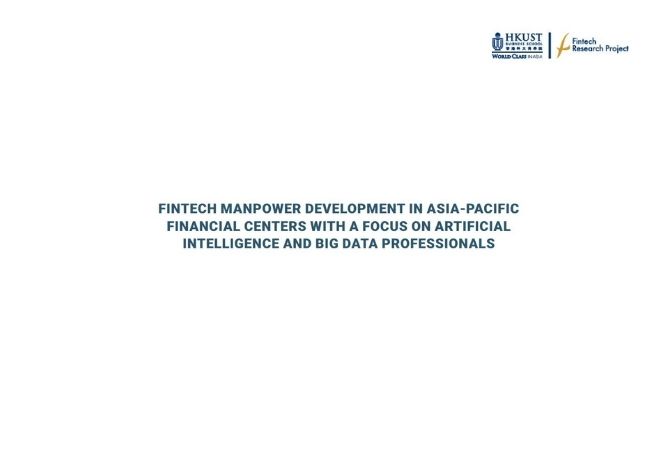 HKUST Business School (HKUST Fintech Research Project) published a report on Fintech Manpower Development in Asia-Pacific Financial Centers with a Focus on Artificial intelligence and Big Data Professionals.
The report investigates the landscape for AI and big data talent in Hong Kong and the wider Asia Pacific region, to shed light on labor trends and dynamics, and to identify strategies which can enable Hong Kong to develop a competitive pool of AI and big data talent.
Read the report to better understand the supply and demand of talent, and recommendations on how to close the talent gap.