Events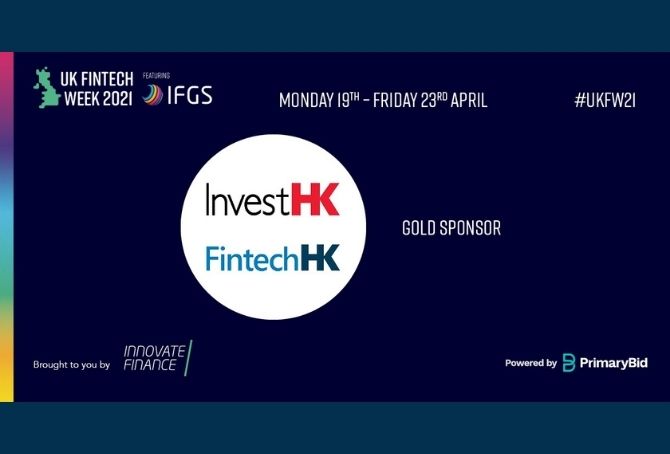 Events
UK Fintech Week Featuring IFGS 2021
19 Apr 2021
Introducing UK FinTech Week featuring IFGS 2021, the world's-leading FinTech Week and Global Summit combined. Returning in April as a brand new hybrid concept, expect five days of world-class content delivered by some of the biggest names in finance, government and tech. Don't miss your opportunity to be a part of the conversation and showcase your brand to the world. 
Register Now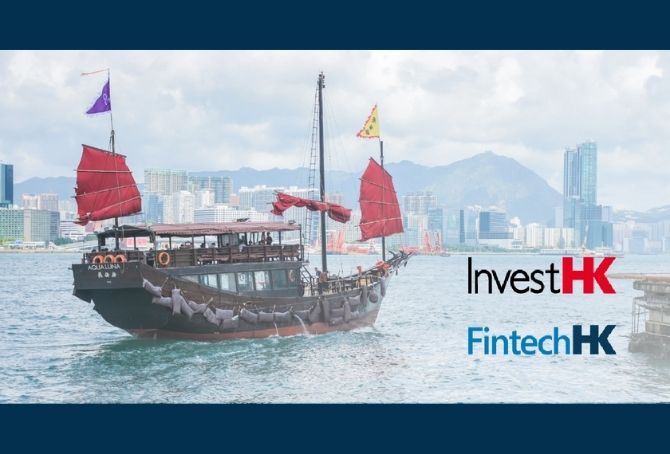 Events
UK Fintech Week 2021 Virtual Roundtable - Accelerating RegTech Adoption in Hong Kong
21 Apr 2021
Following the publication in November 2020 of HKMA's 2-year roadmap to support the transformation of risk management and compliance in Hong Kong through a range of measures that include increasing engagement with RegTechs and stimulating innovation through challenges, the roundtable is an opportunity to discuss the impetus behind the roadmap, progress against plan and the next steps, which will include a Global Regtech Innovation Challenge.
Register Now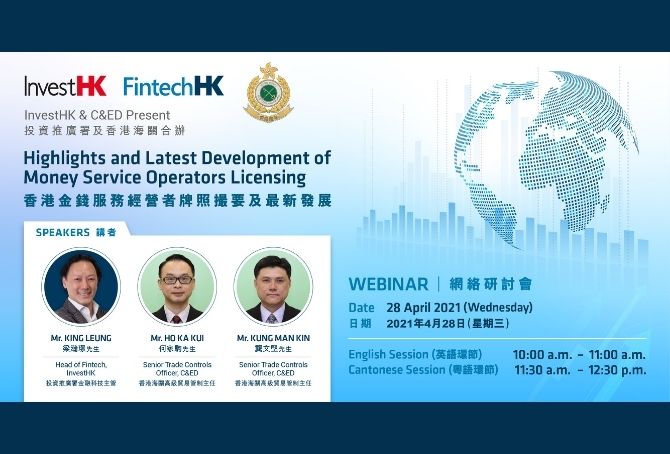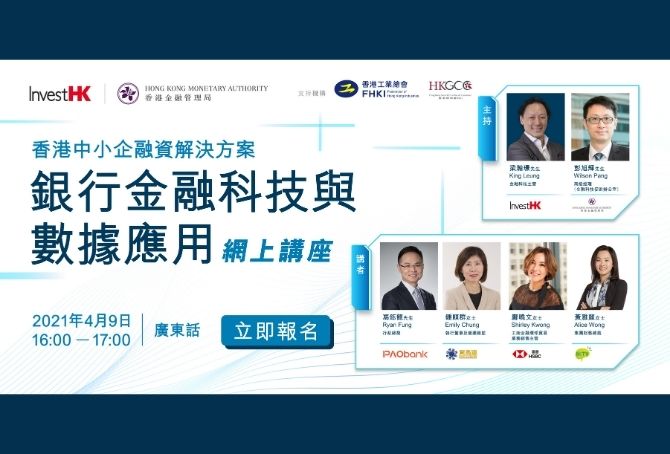 Events
FintechHK Webinar - SME Lending Solution: Bank's Fintech and Data Application
09 Apr 2021
PAO Bank and its partner Tradelink, HSBC and its partner HKTV will introduce their new SME lending service and various SME support services, such as credit rating with the use of data analytics, SME unsecured loan and SME finance guarantee schemes. Join the webinar to learn more about the Fintech SME solutions in the market. (Language: Cantonese)
Register Now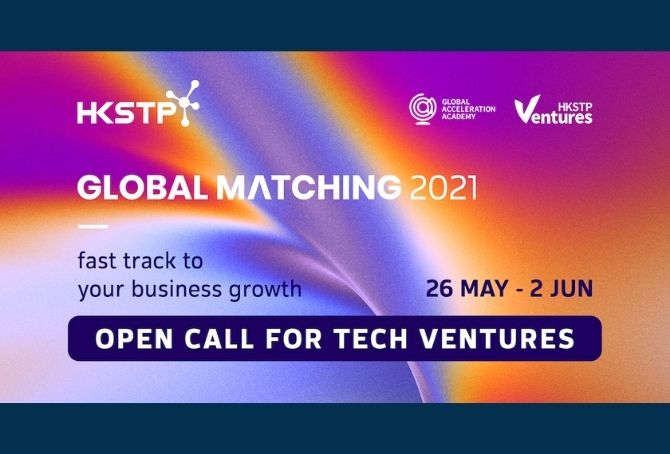 Events
26 May 2021
Global Matching 2021 is the third biannual business and investment matching event, supported by Invest Hong Kong, co-hosted by Global Acceleration Academy (GAA) and HKSTP Investment Platform under Hong Kong Science and Technology Parks Corporation (HKSTP). It positions as the launchpad for corporate buyers and regional investors to match potential startups and technology ventures worldwide for sourcing the best fit market-proven solutions and valuable portfolios. 
Register Now