Access to Markets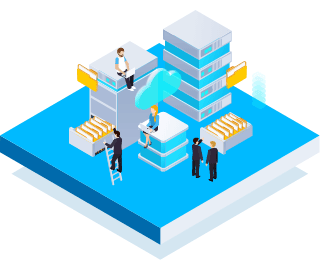 A diverse hotspot of innovation and opportunity, Hong Kong offers Fintech companies a strong, sizable and resilient market that continues to thrive even during disruptions. With easy access to capital and a thriving IPO market, the city is a premier, proven launchpad for international companies hoping to develop in Mainland China and the ASEAN region, as well as Chinese Fintech companies hoping to go global.
Resilient and Relentless Focus on Global Fintech Opportunities
Well-positioned to lead Asia's global resurgence through Chinese and ASEAN connections.
Consistently ranked among the GFCI's top 10 financial centres for over a decade.
Maximum exposure to Asia's unbanked youthful consumers – projected to lead global consumption.
Proven, Premier Scale-Up Launchpad
Asia's most competitive FS market and a doorstep to the world's largest, most-dynamic FS market.
The world's top-ranked IPO market and fourth largest capital market for exchange and high capital raising capability.
Diverse opportunities and access, for an ideal launchpad across Southeast Asia, Mainland China and North Asia.
Globally Trusted Fintech Lab at the Heart of Asia
An established financial centre that helps global companies build trust and credibility.
Most likely point of return for Chinese companies to be listed.
HK businesses have the skills, knowledge and ability to navigate Mainland China and overseas markets.
Hong Kong offers Fintech companies an ideal launch pad for scaling operations: the Guangdong-Hong Kong-Macao Greater Bay Area. These fast-growing markets are flourishing gateways between Mainland China and overseas markets, making them a perfect platform for innovation and expansion, buoyed up by Hong Kong's skilled knowledge base for integrating financial expertise and technology.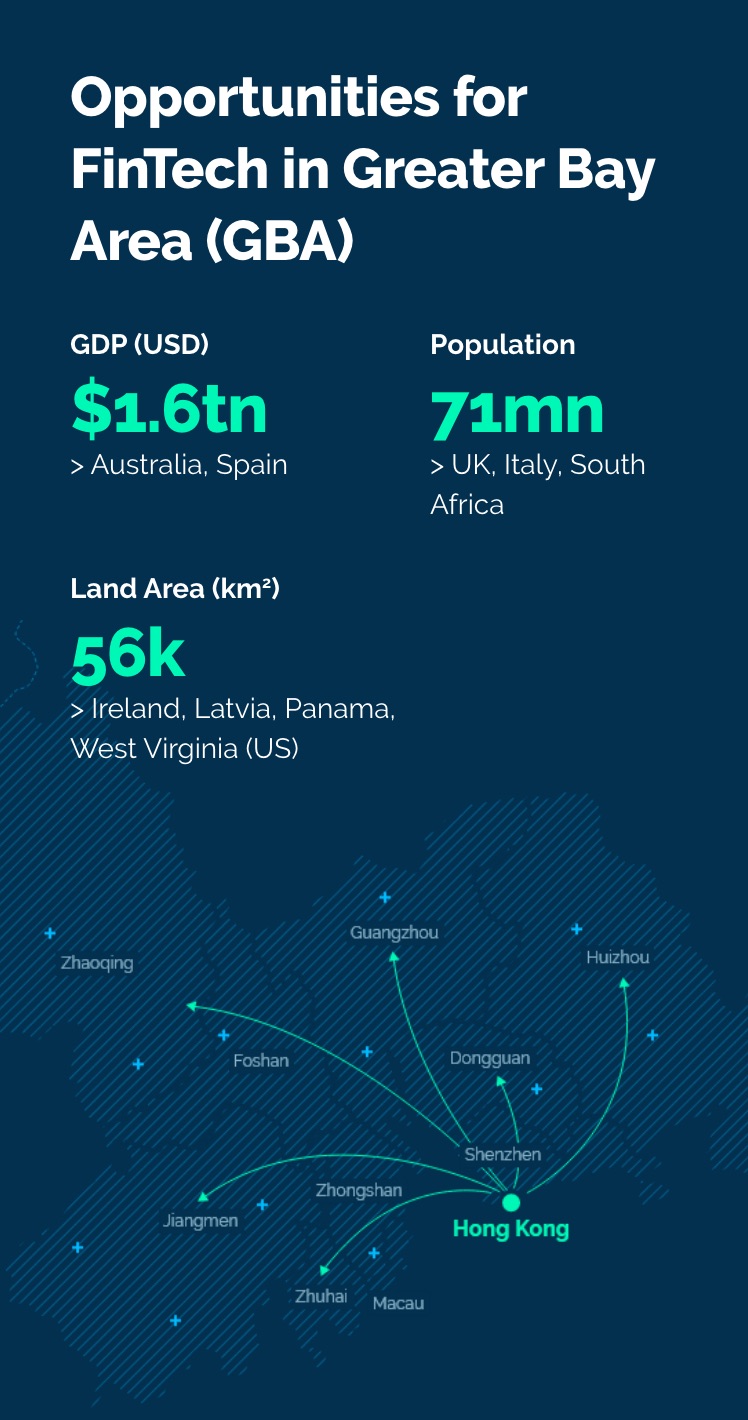 Fast Growing Market
A fast growing market for Fintech companies to scale their expertise and know-how.
Gateway for Mainland Fintech Companies
A gateway for Mainland Fintech companies to go overseas, and for overseas companies to enter the Mainland China's market.
Platform for Integration
A platform for integrating professional financial knowledge and software technology
Test market
A test market for new products and services.
Besides easy access to capital and a thriving IPO market, Hong Kong offers Fintech entrepreneurs maximum exposure to Southeast Asia and Mainland China, home to the world's largest middle-class, tech-savvy, mobile-centric millennial populations, with highly favourable access under the Free Trade Agreement with the Association of Southeast Asian Nations.
Trade in Goods
Zero or reduced tariffs for goods of Hong Kong origin
Investment Protection
Fair treatment and enhanced protection
Trade in Services
Fewer restrictions on Hong Kong Service Providers 1
Entry of Business Person
Hong Kong entrepreneurs may stay up to 90 days 2
Remarks
Free Trade Agreement with Association of Southeast Asian Nations (ASEAN):
https://www.tid.gov.hk/english/ita/fta/hkasean/text_agreement.html
1 as far as many sectors in individual economies are concerned
2 as far as individual economies are concerned