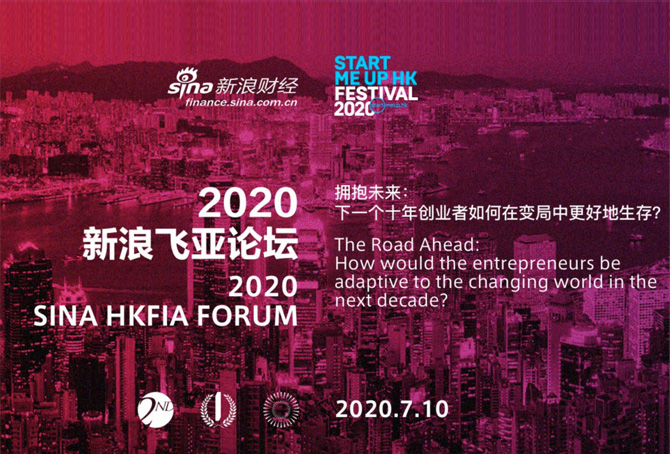 Together with StartmeupHK InvestHK, 2020 Sina HKFIA Forum is coming on 10 July, 2020. As the COVID-19 is still going on, 2020 Sina HKFIA Forum will be a virtual event too. The link for the event is https://finance.sina.com.cn/zt_d/fylt0603/ and Sina Finance will provide an all-around live cast on 10 July, 2020.
With the theme of "The Road Ahead: How would the entrepreneurs be adaptive to the changing world in the next decade?". 2020 Sina HKFIA Forum will start with the opening speech by Qingxu Deng, Senior Vice President of Sina and the keynote speech by Mr. Paul Chan Mo-po, Financial Secretary of Hong Kong.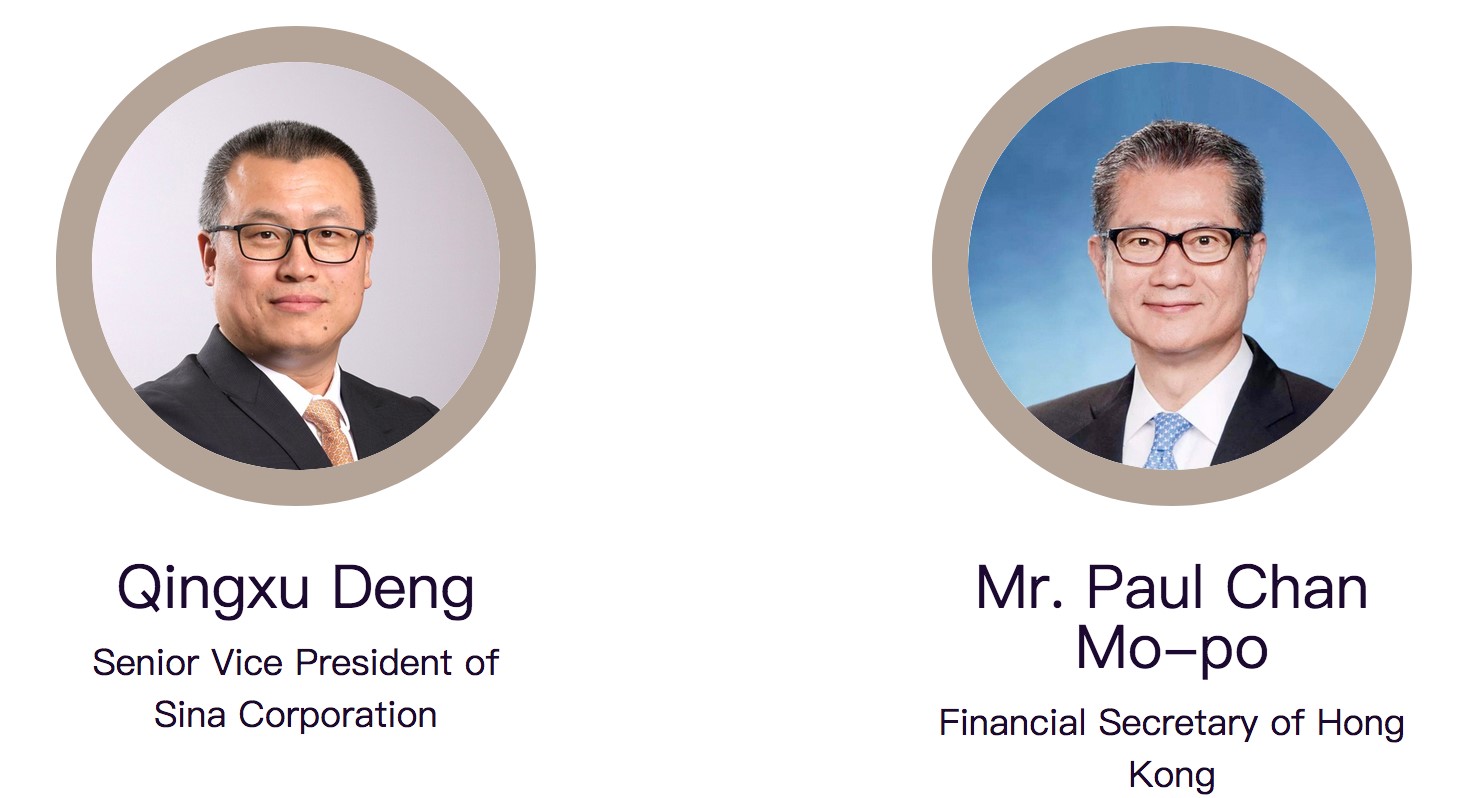 Sina Finance has invited the best investors from China to share their views on the future trend in every industry, including Cynthia Zhang—the founder of Future X Capital, William Shen—CEO at CRE Alliance Hong Kong and Nelson Chiu—co-founder and managing partner at New Oriental Education and Culture Industrial Fund and etc. These investors will shed light on the future development in TMT, retail and education industries.

As change becomes a theme for the world economy, Sina Finance wants to talk more about gender diversity. 2020 Sina HKFIA Forum has invited the best women leaders to share their experience in remaining resilient and persistent in such a challenging world. The speakers include Amy Lo—Co-Head Wealth Management Asia Pacific at UBS Global Wealth Management and Karena Belin—CEO of startup community WHub. To ensure gender diversity, Sina Finance has invited a male speaker—Christopher Lau, Group Assistant Managing Director, Cargo Services Group.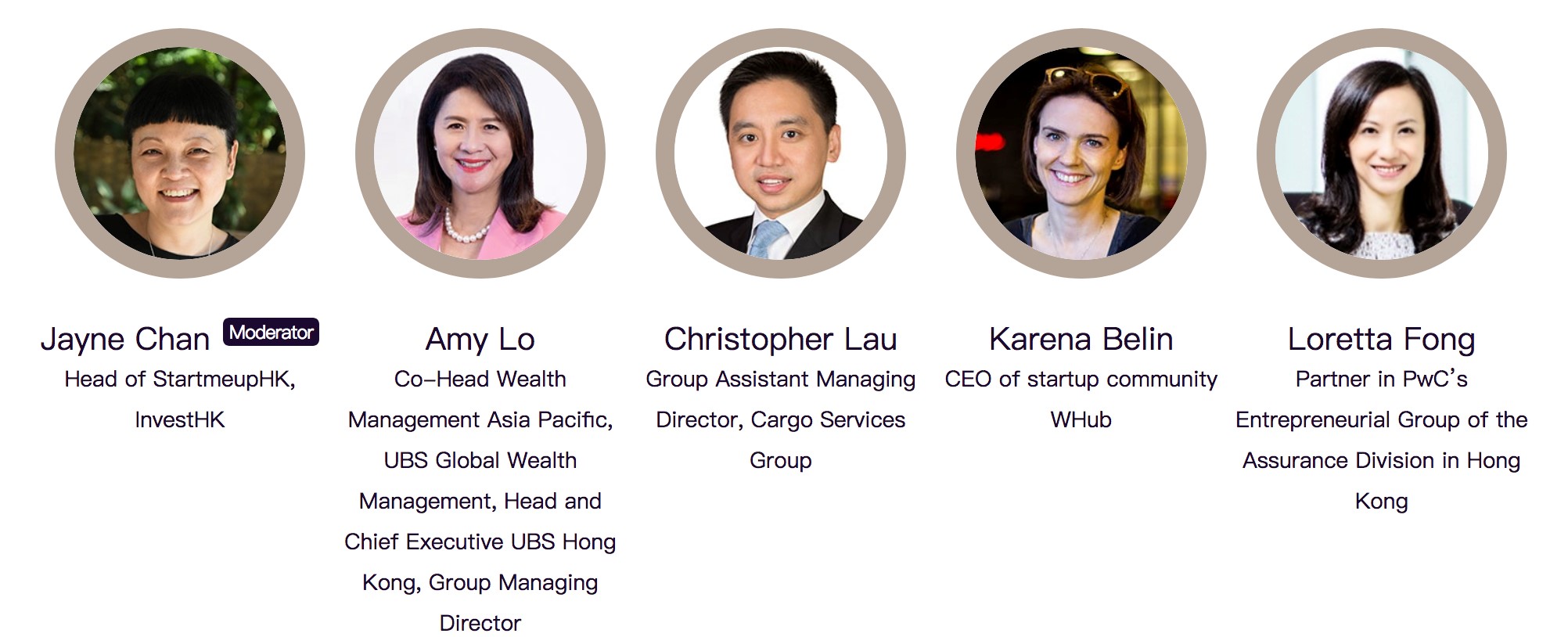 Transformation is inevitable to the business world after the crisis. But when SMEs are still struggling to survive under the economic uncertainties, how can they still think long-term and achieve sustainable growth. Sina Finance has invited Kaishu from Mainland China, who got a new round of fundraising during the most difficult time in China, to share his experience during the COVID-19.

As we are entering into 5G era, how can 5G change the development of Fintech? 2020 Sina HKFIA Forum invited speakers from Fintech investors and Fintech companies to share their views on the future of Fintech.
Sina Finance, as an innovative media and the most influential financial media in China, is dedicated to enhancing the role of Chinese financial media for being authoritative voice and promoting the healthy development of financial markets.
Last year, Sina Finance has launched the first SINA FINANCE HONG KONG FINANCIAL INSTITUTIONS AWARDS (HKFIA), which had attracted over 40 financial institutions from mainland China and Hong Kong to the awards and the HKFIA 2019 forum. In 2020, as the awards have accumulated reputation in the capital markets last year, HKFIA 2020 has attracted more influential financial institutions to attend.
HKFIA 2020 has covered all sectors of financial services in Mainland China and Hong Kong, including Venture Capital, Private Equity, investment banks, private banks and etc. The awards have selected the best financial institutions, showing that Hong Kong is still a very attractive financial center in the world. At the end of the forum, Sina Finance will hold an awards ceremony for the winning institutions, rewarding their efforts to financial market last year.