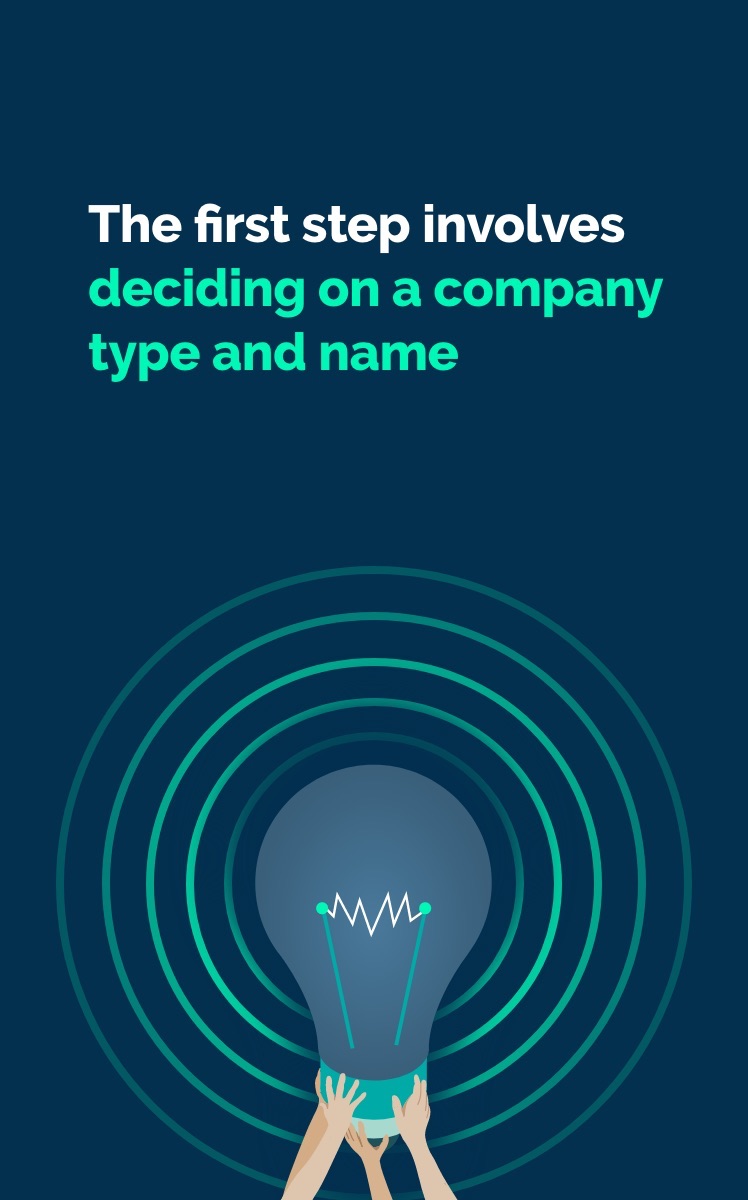 The first step involves deciding a company type and name.
Company Type
Different company types are available for different business requirements.
A Limited Company:
This is the most common company type
This is a company which is incorporated in Hong Kong
Owners can take advantage of all the tax benefits and concessions available to any fully incorporated business
They can enjoy benefits such as the Closer Economic Partnership Arrangement (CEPA), a free trade agreement with Mainland China.
A Branch Office of a Parent Company:
This is for companies that are incorporated outside of Hong Kong and establish a place of business in Hong Kong
They must register with the Companies Registry as a 'Registered Non-Hong Kong Company' within one month of establishment
Unlike a subsidiary limited company, a branch office is not a separate legal entity from the parent and can leverage funds off the credit rating of its owner.
Representative Office:
They cannot engage in profit-making activities and can only fulfil limited functions
They are useful for companies looking to explore the Hong Kong market before making a larger investment
If a decision is made to enter into a transaction which creates a legal obligation, it must change the business to a limited company or branch office.
Company Name
Limited companies incorporated in Hong Kong cannot have the same company name as those in the index of company names kept by the Registrar of Companies. You may conduct a company name search free of charge through the Companies Registry's Cyber Search Centre or the Company Search Mobile Service.
Click here
Company Structure
Most limited companies incorporated in Hong Kong are private companies limited by shares.
A private limited company in Hong Kong requires at least one director who is a natural person and one company secretary. If the company has one director only, the sole director cannot also be the company secretary at the same time. If the company secretary is a natural person, he/she should ordinarily reside in Hong Kong. If the company secretary is a body corporate, its registered office or place of business should be in Hong Kong. A non-Hong Kong resident can be appointed as a director.
The registered office of the company must be situated in Hong Kong.
There is no requirement for shareholders to be Hong Kong residents. The sole shareholder can be a director of the company.
Significant Controllers Register
To enhance transparency of corporate beneficial ownership in order to fulfil Hong Kong's international obligations, the Companies Ordinance requires a company incorporated in Hong Kong to obtain and maintain up-to-date beneficial ownership information by way of keeping a Significant Controllers Register. The Register should be open for inspection by law enforcement officers upon demand.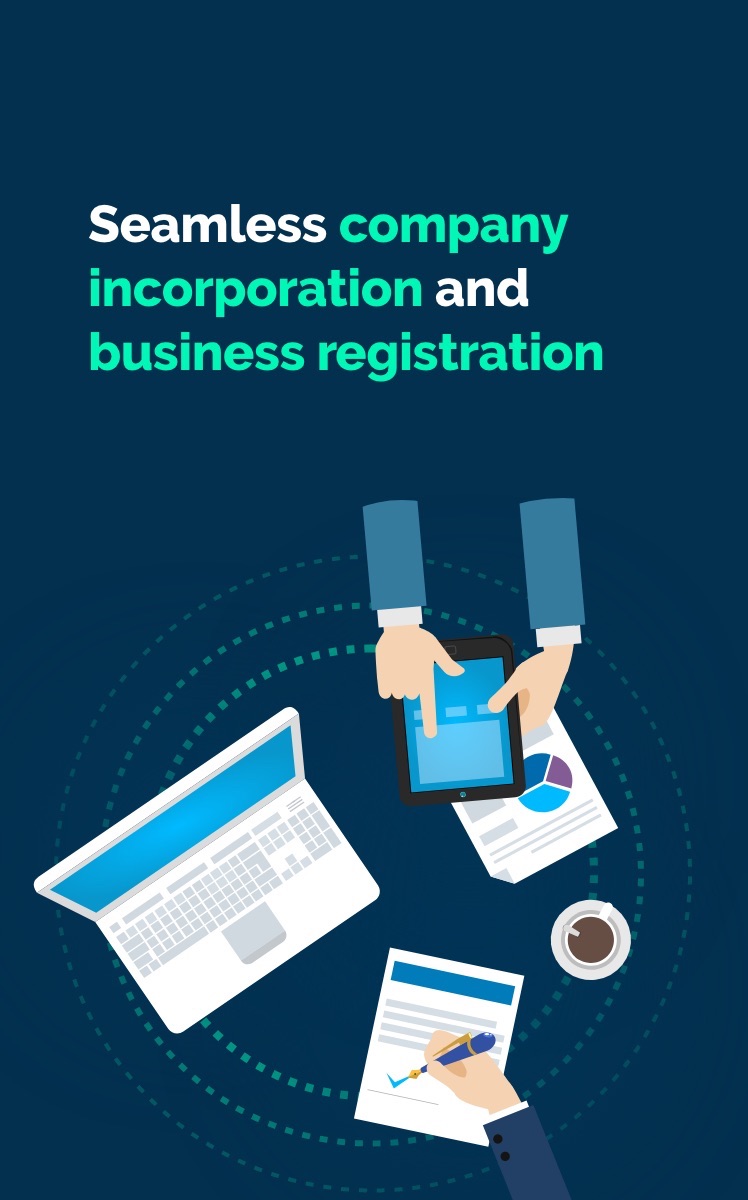 You can enjoy a seamless company incorporation and business registration with the Hong Kong Companies Registry (CR).
Easy Application
Any application for company incorporation will include a simultaneous application for business registration.
How to Apply
There are three ways to submit you application – either online via the 24-hour portal e-Registry, via the "CR eFilling" mobile application which can be downloaded free of charge, or delivering the documents in hard copy to the CR with the correct fees.
Required documents:
Incorporation Form (Form NNC1 for company limited by shares) or Form NNC1G (for company not limited by shares)
A copy of the company's Articles of Association
A Notice to Business Registration Office (IRB1)
Fees
The fees for incorporating a company limited by shares are:
Incorporation
Company Registration fee – The fees (excluding Business Registration Fee and Levy) payable for applications for incorporation of companies delivered in electronic form through the e-Registry (www.eregistry.gov.hk) is reduced by 10% with effect from 1 October 2020.  Please refer to www.cr.gov.hk/en/services/fees.htm for the latest fees details.
Business Registration and Levy
Major Fees under the Companies Ordinance:
Processing Time
Online applications for company incorporation and business registration are normally processed within one hour. Hard copy applications will typically see the Certificate of Incorporation and Business Registration Certificate issued within four working days.

Businesses must be registered with the Business Registration Office of the Inland Revenue Department within one month of starting business. Once you have registered your business, you must display your Business Registration Certificate at your place of business.
Easy Registration
Applications for company incorporations includes a simultaneous application for business registrations. Apart from the incorporation documents, you must also deliver the following to the Company Registry (CR) when you make your application for company incorporation:
A Notice to Business Registration Office (IRBR1)
Business registration fee: Please refer to the business registration fee and levy table for current charges.
Levy to the Protection of Wages on Insolvency Fund: HK$250 for a one-year certificate; HK$750 for a three-year certificate
Please note there might be some concessions from time to time.
Processing Time
Applications for business registration made in paper form will have their business registration certificates issued in 30 minutes over the counter, or in two working days by post.
Business registration certificates applied under the one-stop company incorporation and business registration service will be issued together with the Certificate of Incorporation by CR, normally within one hour for online applications or four working days for hard copy applications.