You are looking for
Financial Services Opportunities
Hong Kong Markets
Funding
Technology Talent Admission Scheme
Universities Programme
Fintech Event
What's New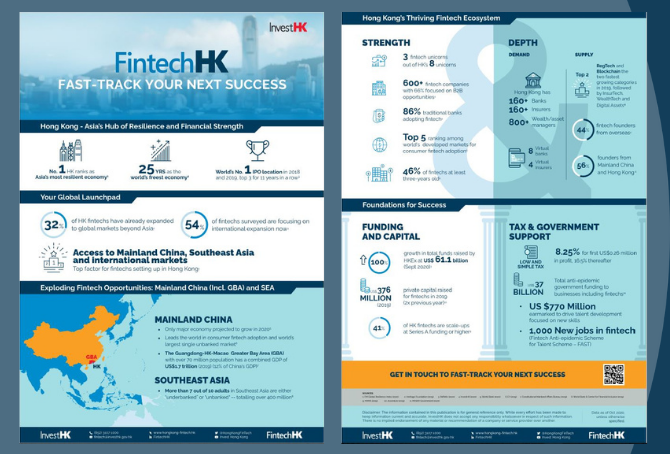 Insights
05 Nov 2020
Download the latest FintechHK 2020 one pager which illustrates the major advantages and development of fintech in Hong Kong.  
Download Here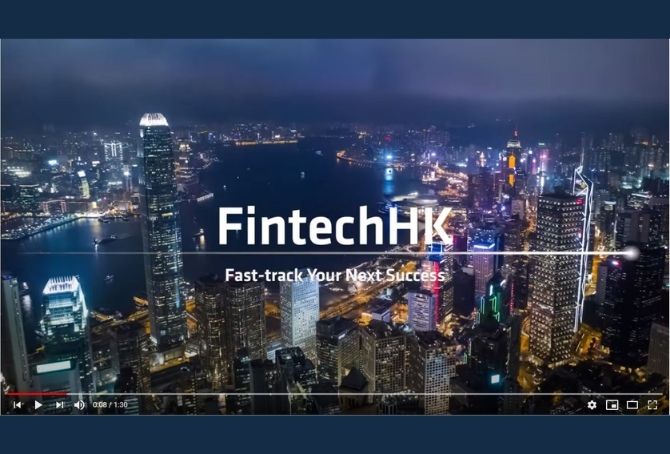 News
FinTechHK Support Schemes 2020 - Fast-Track Your Next Success
05 Nov 2020
Hong Kong has stayed resilient as a leading fintech hub under the pandemic. Fintech is a strategic sector that Hong Kong government is investing lots of resources to foster the growth. USD 49 billion has been deployed to support the economy and one of our goals is to work closely with our public and private sector partners to build a world-class FinTech hub for the betterment of everyone in the community! 
View Video