Alibaba Entrepreneurs Fund JUMPSTARTER 2022: Global Pitch Competition
08 Oct 2021 - 19 Nov 2021
Alibaba Entrepreneurs Fund JUMPSTARTER 2022: Global Pitch Competition
08 Oct 2021 - 19 Nov 2021
Date & Time
08 Oct 2021 - 19 Nov 2021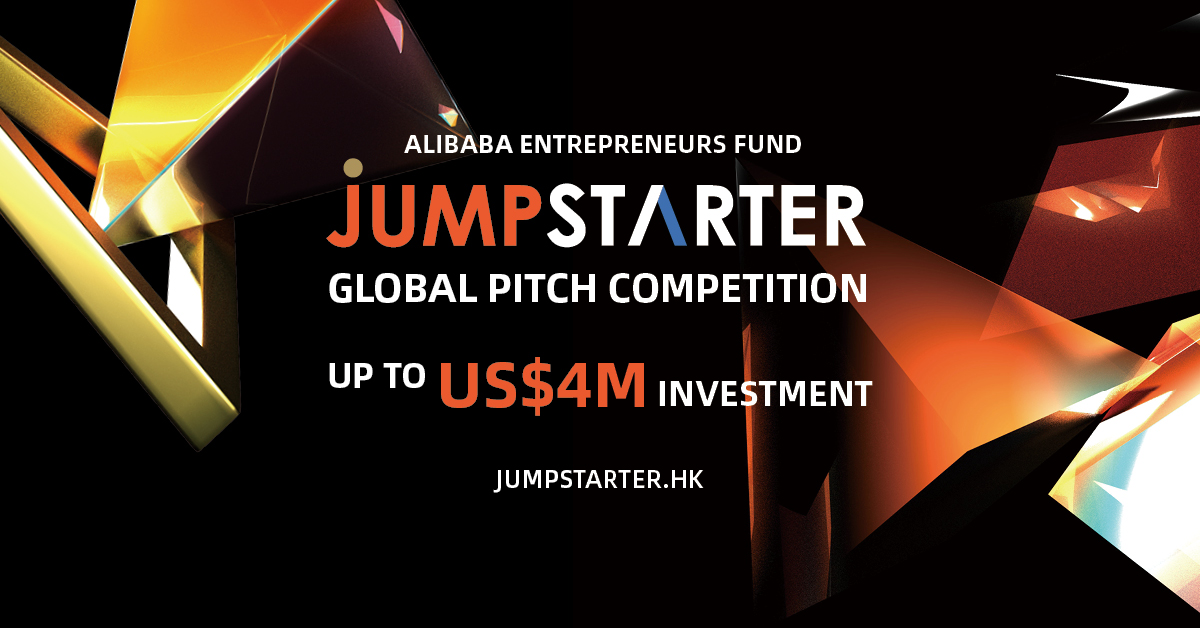 Global callout for Fintech startups: Are you ready to take your startup to the next level?
Pitch to be the world's champion
Win up to US$4 million investment
Discover the opportunities in Asia and GBA
Engage with the industry's high profile audience
Apply Now
(Application deadline: Nov 19, 2021 HKT)
What is JUMPSTARTER?
JUMPSTARTER is a not-for-profit initiative curated by Alibaba Entrepreneurs Fund that provides a platform for all entrepreneurs and young people to jump start their dreams in Hong Kong. It is also a first-of-its-kind startup event focused exclusively on showcasing quality startups and providing high-impact networking opportunities.
Our goal is to build, empower and boost Hong Kong's startup ecosystem and entrepreneurship by bringing entrepreneurs, corporates, investors and the public together, helping to transform Hong Kong into a leading hub for global innovation and technology.
STARTUPS
Startups come to the JUMPSTARTER platform to pitch their business ideas, network with potential corporates and investors, and get advice from top-notch industry experts.
CORPORATES
Corporates make use of our platform to connect with startup communities, seek startup collaboration, learn and discover corporate innovation and disruption, access specialised educational resources with best practices, and get inspired.
INVESTORS
Investors seek out our platform to discover promising startups, look for deal flow and connect with other investors.