Asian Insurance Forum 2021: Opportunities and Challenges in the Post-pandemic New Normal
07 Dec 2021 - 07 Dec 2021
Asian Insurance Forum 2021: Opportunities and Challenges in the Post-pandemic New Normal
07 Dec 2021 - 07 Dec 2021
Date & Time
07 Dec 2021 - 07 Dec 2021
9:00 AM - 4:30 PM HKT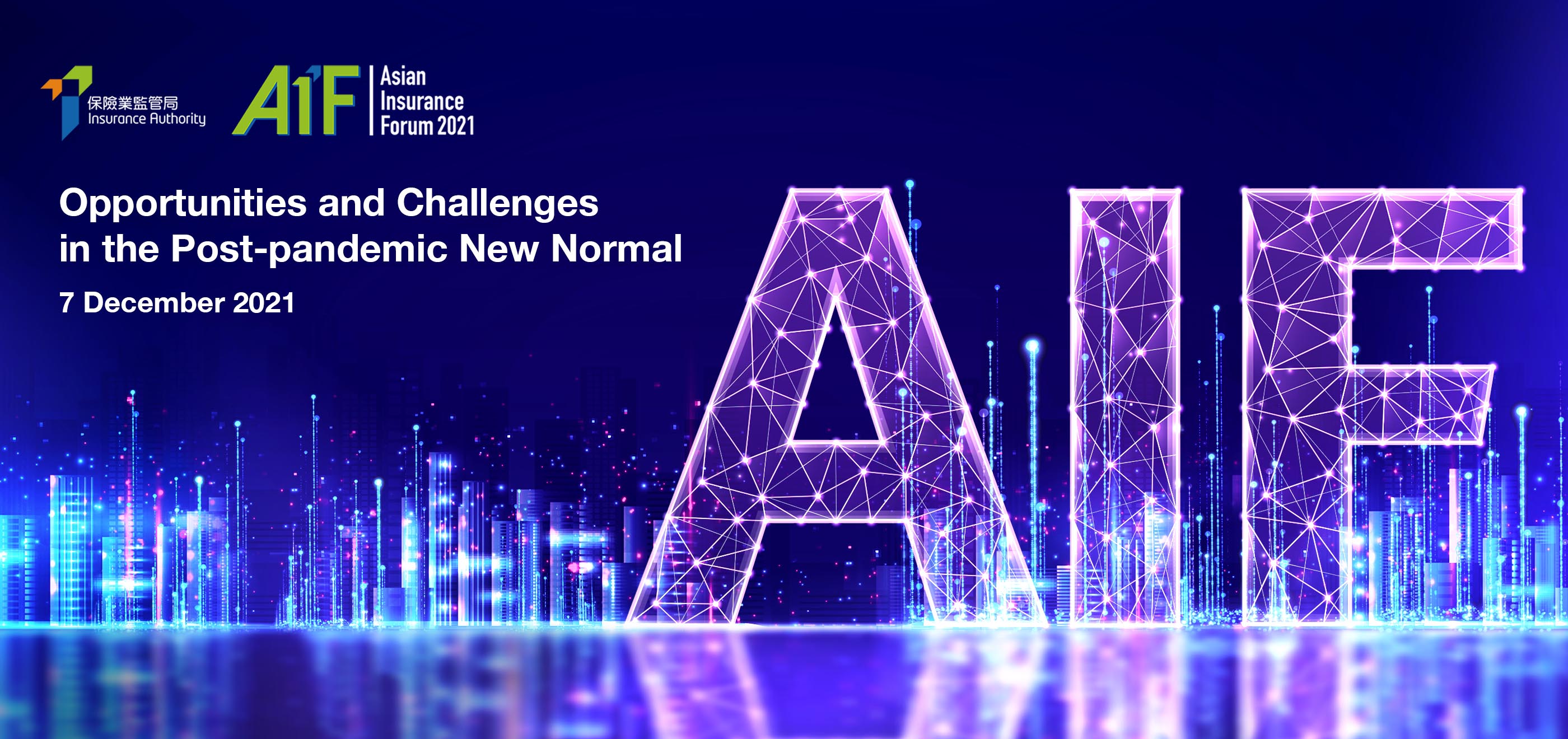 Opportunities and Challenges in the Post-pandemic New Normal
The Asian Insurance Forum (AIF) is the annual flagship event of the Insurance Authority, connecting financial regulators, industry leaders, academics and professionals in the insurance industry to exchange views on development prospects and opportunities in the Asian insurance market.

AIF 2021, titled "Opportunities and Challenges in the Post-pandemic New Normal", will focus on the Guangdong–Hong Kong–Macao Greater Bay Area development, with in-depth discussions on hot topics like green finance and InsurTech. For the detailed programme rundown, please visit the AIF website.

You are cordially invited to join AIF 2021 online. The details are as follows:

Date: 7 December 2021 (Tuesday)
Time: 9:00 am – 4:30 pm (Hong Kong Time)
Language: English, supplemented by Putonghua simultaneous interpretation

We would be grateful if you would register by clicking the link below. Confirmation email and reminder with an access link will be sent to you closer to the event.
Please click here to register now!

For enquiries, please contact aif@ia.org.hk.