Chainlink: SmartCon 2023
02 Oct 2023 - 03 Oct 2023
Chainlink: SmartCon 2023
02 Oct 2023 - 03 Oct 2023
Date & Time
02 Oct 2023 - 03 Oct 2023

Venue
Palau de Congressos de Barcelona
View Map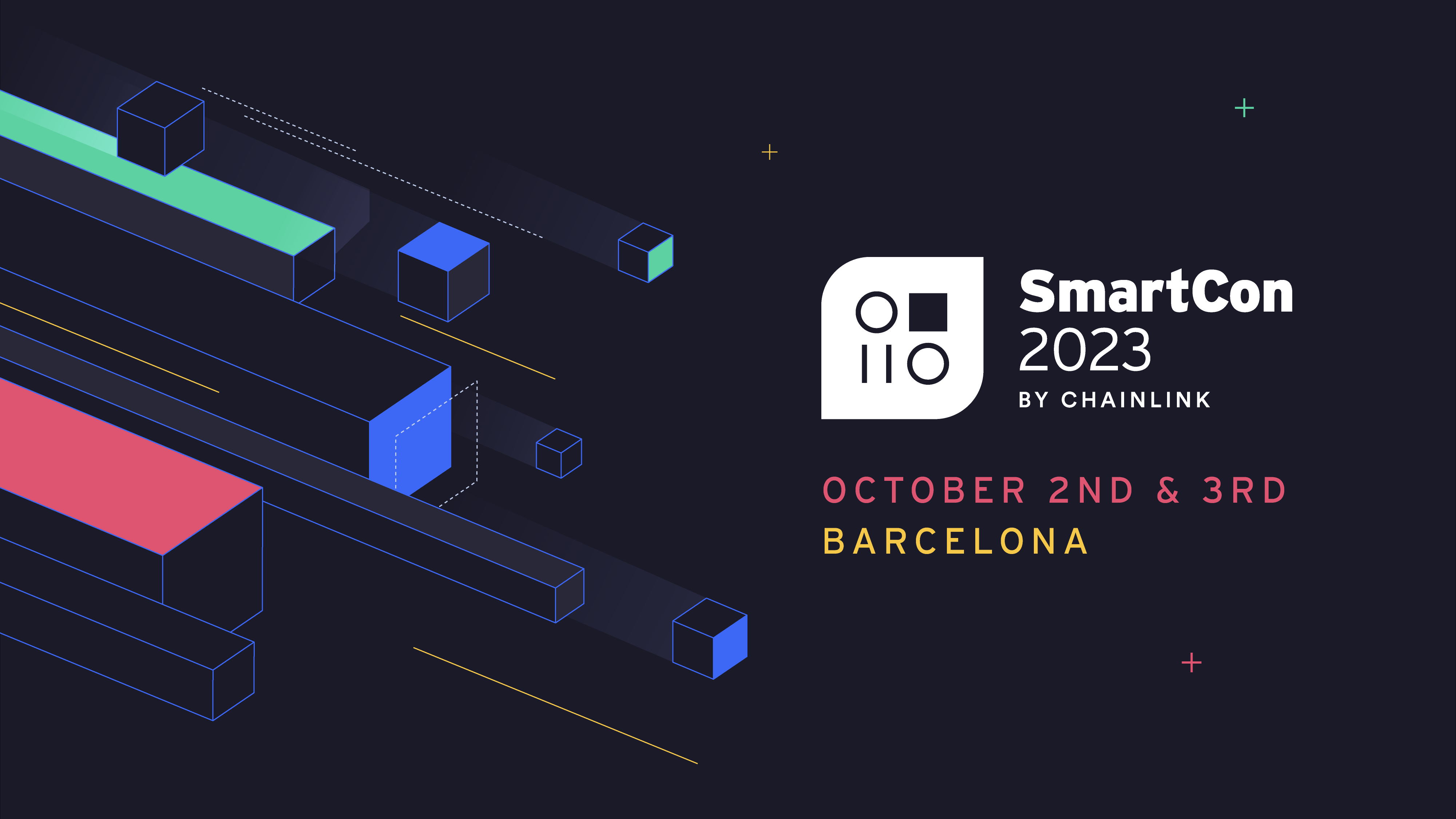 Where Web3 Gets Real
SmartCon 2023 by Chainlink is this year's Web3 destination, with a flagship two-day conference set in the heart of Barcelona following a weekend of exciting activities.
This is where Web3 gets real—SmartCon 2023 highlights the industry advancements that are transforming the Web3 vision into reality. It's not just a conference, but a unique experience empowering attendees to connect, experiment, and inspire the next generation of Web3.
Event Highlights
30 Sep - 1 Oct: Weekend of Festivities (Arrive by Sept. 30th)
2-3 Oct: SmartCon 2023 Main Conference
3 Oct: Closing Party
Keynotes

Get front-row seats to some of the biggest names in finance and technology.

Workshops

Participate in focused learning sessions with the support of seasoned developers.

Panels

Hear expert-led discourse that advances Web3's collective knowledge.

Networking

Meet developers, project teams, and enterprise professionals—all in one venue.

Satellite Events

Join a wide range of curated experiences and learning sessions from leading Web3 teams.

Hacker Events

Take part in coding challenges and incubate the next breakthrough Web3 technology.
Key Topics
Web3 Infrastructure - Unearth the protocols and projects building the foundation that all Web3 applications rely upon.
DeFi - Dive into the largest DeFi protocols to understand why they're poised to disrupt trillion-dollar markets.
NFTs - Traverse a wide range of NFT use cases across real estate, gaming, entertainment, and more.
Chainlink Ecosystem - Explore how Chainlink's wide range of oracle services are bridging the gap between Web2 and Web3.
Enterprise - Discover how top enterprises and financial institutions are securely connecting their infrastructure to Web3.
Development - Uncover the latest coding tools, resources, and environments supercharging developer productivity.