Over 300 fintech companies supported to scale in the region through Global Fast Track 2021's pitching competition, one-to-one business meetings, mentoring sessions, regulators' and partners' consultations and soft landing programmes
89 top fintech companies featured in the pitching competition across eight verticals this year, with Fano Labs from Hong Kong being the final winner of 2021
Hong Kong, 6 January 2022 – Over 300 fintech companies from 49 global economies have received support from Global Fast Track 2021, a business-driven programme at Hong Kong Fintech Week 2021. 89 top fintech firms were subsequently selected to further benefit from the programme. Designed to help fintech companies from all over the world scale in Hong Kong and Asia, the programme consists of business matchings of fintech firms with corporates and investors, a pitching competition, regulators' and mentors' sessions, and a variety of soft landing programmes offered by the programme's partners. Global Fast Track is led by Invest Hong Kong (InvestHK), and delivered by FINNOVASIA.
"Global Fast Track truly reflects the value Hong Kong offers as a growing fintech hub. This year, over 90 Corporate and Investor Champions joined the programme, which were about 1.5 times more than last year. It showed the strong interest across fintech sub-sectors. Fintech companies worldwide can access this one-stop-shop accelerator programme to build connections and fast-track their business success. InvestHK would like to thank the tremendous support from the public sector as well as all Champions from the business sector. We look forward to hearing more success stories very soon and congratulations to the winner and finalists of the pitch competition," said Mr. King Leung, Head of Fintech at InvestHK.
In 2021, Global Fast Tack recruited over 90 local and regional Corporate and Investor Champions, and received over 300 applications from fintech companies. 89 top fintech firms were invited to pitch to a panel of judges composed of various Corporates and Investors Champions. The programme also facilitated more than 250 one-on-one business matching meetings among Fintech companies, corporates and investors. Four Hong Kong regulators - Hong Kong Monetary Authority, Insurance Authority, Securities and Futures Commission, and Customs and Excise Department rendered their supports to the fintech firms by providing one-on-one consultations.
This year's programme was the most comprehensive one to date, bringing together several Hong Kong soft-landing support programmes into a single Global Fast Track scale-up offering. They included JUMPSTARTER 2022 by Alibaba Entrepreneurs Fund; Banking, Financial Services & Insurance Accelerator, Elevator Pitch Competition and Fast Track by Hong Kong Science and Technology Parks Corporation (HKSTP); and KPMG China Greater Bay Area FinTech Flying Fish Programme. Fintech companies also participated in other mentoring sessions on topics ranging from how to enter Hong Kong and Asian markets, to polishing their pitches and marketing plan.
"Through the programme, we have established useful connections with some FinTech companies for collaboration exploration. We look forward to participating in future programmes,." one of the 2021 Corporate Champions, the General Manager at Octopus Cards Limited, Ms Tracy Poon, said.
11 fintech firms from sectors including Retail and Commercial Banking, InsurTech, RegTech and Payments, went into the Global Final of the Pitching Competition on 1st November, presenting to a panel of 14 esteemed judges. The winner of the competition was announced live at Hong Kong FinTech Week two days later, with Fano Labs from Hong Kong taking home the accolade. Fano Labs is one of the leading companies with artificial intelligence Natural Language Processing (NLP) technologies which helps enterprises with customer services, compliance and other lines of businesses.
"It is our great honour to be awarded as the Global Fast Track 2021 Winner by InvestHK. We want to sincerely thank our clients, partners, and investors who have been continuously supporting us over the years. Winning the award is only a small step for us. We shall keep working hard and bringing more RegTech & FinTech related innovations to the community. We look forward to achieving Hong Kong's FinTech 2025 goal together with the community," said Dr Miles Wen, CEO at Fano Labs.
The other finalists include:
AiDA Technologies, Singapore (InsurTech)
Cammillion, Singapore (HKSTP Partner Programme Nominee)
Capital Preferences, New Zealand (ESG)
ChocoUP, Hong Kong (Payments)
FQX, Switzerland (Digital Assets)
Mitigram, Sweden (Commercial Banking)
ONBORD, United Kingdom (HKSTP Partner Programme Nominee)
OpenCBS, Hong Kong (Retail Banking)
Squirro, Switzerland (Investing, WealthTech & Capital Markets)
Teyk, Hong Kong (Personal Finance)
To watch the Global Final and see all the fantastic pitches, click here.
On photo: Charles Ng (left), Associate Director-General of Investment Promotion (Sector Specialists) and King Leung (right), Head of FinTech at InvestHK, with Christy Ho, Marketing Manager, Fano Labs - Global Fast Track Pitching Competition Winner 2021
Special thanks to the Global Fast Track Partners for their support for all the Fast Track Finalists: Cyberport, DFin, Eaton Club, Fintech Association of Hong Kong, HKSTP, Monteith SPRG, Neat, and Zetl.
Learn more about the Global Fast Track here: www.fintechweek.hk/fast-track.
LinkedIn: Hong Kong Fintech Week
YouTube: www.youtube.com/c/HongKongFinTechWeek
WeChat: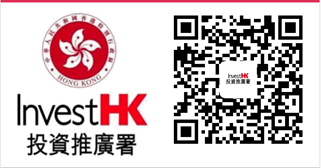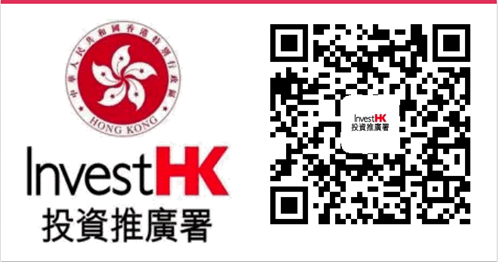 About InvestHK
InvestHK is the department of the Hong Kong Special Administrative Region Government responsible for attracting foreign direct investment. It has set up a dedicated fintech team in Hong Kong since 2016 to attract the world's top innovative fintech enterprises, start-up entrepreneurs, investors and other stakeholders to set up their businesses in Hong Kong or scale their business via Hong Kong into Mainland China, Asia and beyond.
Media enquiry:
Adrianna Lau
+852 3756 8615
Adrianna.Lau@edelman.com
Michelle Lou
+852 2837 4704
Michelle.Lou@edelman.com